I have been pretty selective about the things I am putting into my body, and for good reason. From someone who has gluten and dairy sensitivities (and these encompass such great foods), I have had to read ingredient lists meticulously, and figure out ways to update my favorite recipes so I don't suffer for days on end.
This ultimately has been a great thing, as it has inspired me to use different ingredients and discover a kale and quinoa studded world that I learn more about every day. As most of you know, I love these foods and I love that they are so versatile. I made over my recipes collection, and I want to do the same in the products I use everyday as well. Here is a list of some amazing products that use no parabens or nasty ingredients for your face.
I have simplified my makeup routine to a few essentials, and my favorites are my Volcanic Ash Mascara from Korres, my highlighter from Benefit, my BareMinerals Matte Foundation, my cheap but effective liquid eyeliner from NYC with the lovely brush, and my heavy duty MAC Concealer that does a number on dark eye circles (just because I am not getting enough sleep doesn't mean the world has to know). For special occasions I adore my red lipstick, and my eyes and my lips are the favorite parts of my face that I like to emphasize. I adore good lip butters and balms.
I have saved a lot of money on scrubs and body lotions I used to covet by making my own. I am a huge fan of at home microdermabrasion with baking soda and coconut oil as well, so I have cut back on costs on these things to stock my makeup bag with high quality products. I use higher end makeup if I feel it is worth the price, and for the ease of mind when it comes to your makeup, I do think spending the money is worth it if you are saving money in other areas.
My makeup remover, after shower body oil/lotion/cellulite and stretch mark soother, and my go to scrub with brown sugar and lemon juice:
For a great moisturizer:
Nongreasy and SPF!
100 Pure Makeup
Lip Butters — Peach Coral $13.00
Korres Lip Butte $12.00
My favorite is Wild Rose.

Bare Minerals Foundation
Matte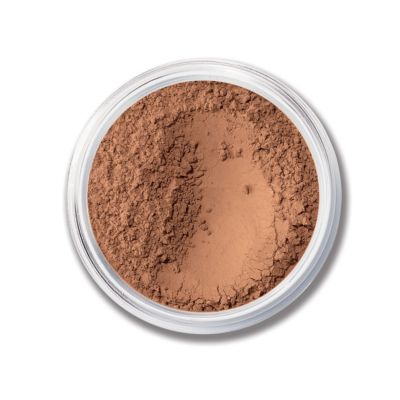 One of my favorite mascaras:
This one boasts that it adds lash definition and length by 600 percent and it has definitely made a difference in my lashes.
The BEST nail laquer from Obsessive Compulsive Cosmetics
100 percent Vegan, and even better: They work.
What are your favorite natural products?